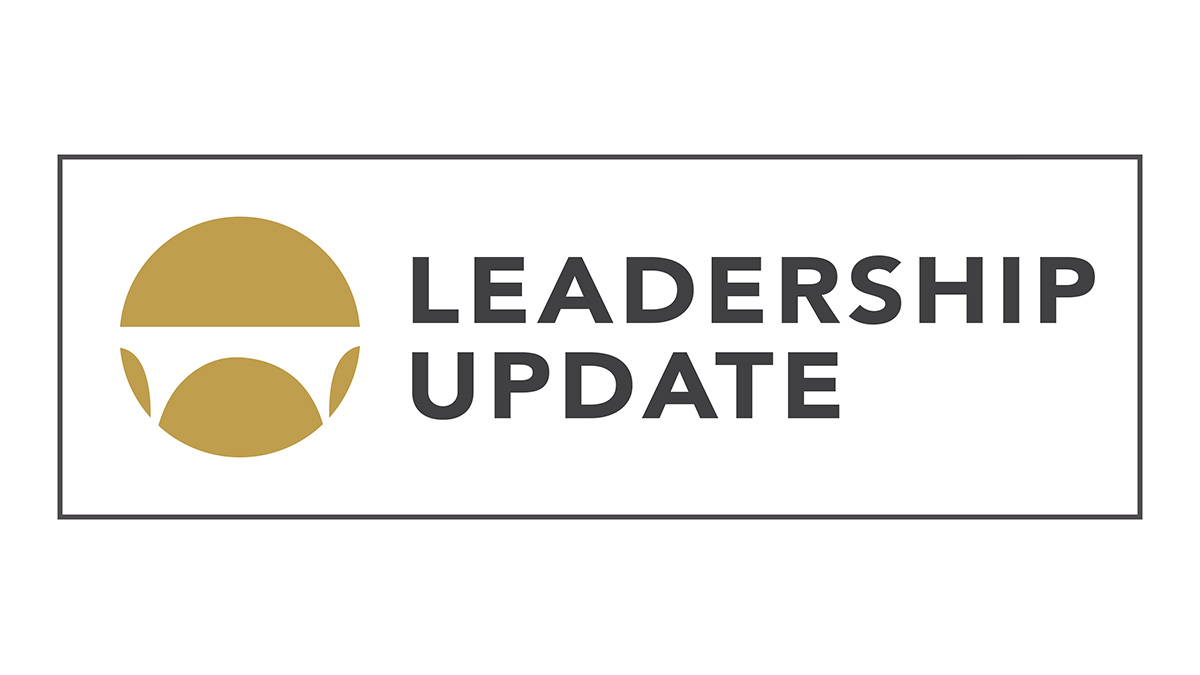 We never get tired of saying that The Bridge feels like a kite caught in a hurricane of grace right now. Just in the last few weeks…
3,300 people CRAMMED into our 7 Easter services

Over 230 people said they wanted to begin a relationship with God

Our Nicaragua team just distributed 565 Bibles to people without them and saw over 130 people give their lives to Christ

The day I'm typing this, over 100 NEW people are at our Intro To The Bridge class plugging into our church body

In the last year, we've moved from 2 services to FIVE and are already running out of seats consistently in some worship gatherings

Within the next year, we'll launch our Columbia Campus
We believe CLARITY produces UNITY, so as we lead through this season of rapid growth and grace here are five key leadership updates about things happening in our church body right now…
STAFF RESTRUCTURE
Bigger vision requires better structure, so we recently restructured our staff to care for and mobilize our people at the next level of what God is calling us to. Key updates…
Stone Meyer is stepping into the role of XP of Worship & Creative. In the coming years –– as we both expand and multiply into a multicampus church –– one of the most noticeable things you'll see at The Bridge is the growth of our creative department and the catalyzation of artists and creatives in our body. Toward that end, Stone Meyer is stepping into the role of XP of Worship & Creative. He'll continue to be our primary worship leader, but with expanded leadership over this entire department for visionary, pastoral, and organizational leadership into the future.
Matt Svoboda. In addition to overseeing Bridge Campus Pastors (at Spring Hill and Columbia within the year), Matt Svoboda will be overseeing the launch of The Bridge's ministry training and leadership pipeline, Bridge LEAD. More about Bridge LEAD in a second :)
Chris Hollomon is stepping into the role of Spring Hill Campus Pastor, overseeing all Spring Hill campus ministries and ministry staff. Newer to our staff, Chris is simply the rare combination of an INCREDIBLY pastoral man and INCREDIBLY gifted ministry leader and will give greater pastoral and organizational leadership to Spring Hill ministries and ministry staff as they continue to burst at the seams.
Trent Linville. VISION requires PROVISION and as the importance of wise, strategic stewardship of our finances grows, Trent Linville is stepping into the role of Director of Financial Strategy & Operations. Trent is both BRILLIANT and has been working alongside of Bridge finances for years, and in addition to his existing law degree, Trent is pursuing continued financial education as well.
Visually, our new staff structure looks like this...
THE LAUNCH OF BRIDGE LEAD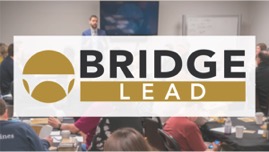 In God's INCREDIBLE grace, we've seen a new phenomenon take place this year: a GROUNDSWELL of young, ministry-minded people wanting to learn church leadership at The Bridge. Toward the end of The Bridge raising up and training the next generation of church leaders, we're proud to announce the launch of Bridge LEAD, our leadership pipeline.
More on this to come, but for now Pastor Matt Svoboda is overseeing Bridge LEAD beginning immediately with 4 full-time ministry residents serving for the next year alongside our staff, training for future ministry.

REARTICULATED VISION LANGUAGE
As we enter a new season as a church body, we're also rolling out a rearticulation of The Bridge's vision language to clarify and anchor what our hearts bleed for as a church.
"The Bridge is a movement for all people to know God, find freedom, discover calling, and make a difference."
To condense probably a hundred hours of prayer, planning, and strategy into two sentences: our theology shapes our vision which sets our structure. (THEOLOGY) Because the gospel saves, sanctifies, empowers, and sends, we are a (VISION) movement for all people to know God, find freedom, discover calling, and make a difference. The Bridge is STRUCTURED around those four steps, with worship gatherings being the primary place people come to know God, Community Groups where people find freedom, Growth Track where people discover calling, and Ministry Teams where people make a difference.
COLUMBIA CAMPUS LOCATION
More on this in the coming weeks, but we are THRILLED to announce that as of last week we've officially secured a location for our Columbia Campus launch in January 2018!!! Even more, God's continued faithfulness is on display as that location is secured ahead of schedule and under budget!

AUDITORIUM VIDEO BROADCAST TECHNOLOGY
Finally, you'll notice some pretty exciting changes coming to the AVL (audio / video / lighting) setup of our auditorium in the next 6-8 weeks as we lay the groundwork for our Columbia campus launch. All of the AVL equipment necessary for video capture and broadcast to future campuses is being installed by Mankin Media WITH CASH as we announced last month that the Columbia campus launch has been fully funded by the generosity of the church!